Home
Electric Secondary Clocks ("Slaves") - Picture Gallery - 1st Part
Horloges électriques secondaires - galerie d'images - 1ère partie
Elektrische Nebenuhren - Bildergalerie - 1. Teil
By/par/von Michel Viredaz
Back to my main page on electric clocks
Retour à ma page principale sur les horloges électriques
Zurück zu meiner Hauptseite über elektrische Uhren
To the 2nd Part - Vers la 2è partie - Zu dem 2. Teil
Liste: Favag Favarger Hipp IBM Inducta Magneta Moser-Baer Perret Peyer-Favarger
Secondary clocks are not self-contained clocks, but slave instruments that receive the impulses given by a master clock, and add them to display minutes and hours on a dial. They could never give the time by themselves and numerous amateurs who did not know this have made quite bad deals on flea markets! They need a master clock, which generally give impulses every 1s (high precision clocks), 30s (typically in France and the UK) or 1 minute (Germany and Switzerland).
On appelle horloges secondaires ou réceptrices des instruments qui ne sont en fait pas des horloges, mais de simples compteurs d'impulsions, qu'ils additionnent sous forme de minutes et d'heures sur un cadran. Ces horloges ne sauraient donc donner l'heure par elles-mêmes et nombreux sont ceux qui se sont fait prendre sur un marché aux puces. Il leur faut une horloge-mère qui envoie des impulsions à intervalles réguliers, généralement de 1s (haute précision), 30s (France, UK par exemple) ou 1 minute (Allemagne, Suisse).
Nebenuhren sind keine selbständigen Uhren, sondern abhängige Instrumente, die Impulse von der Hauptuhr erhalten. Sie zählen diese, um Minuten und Stunden auf dem Zifferblatt anzuzeigen. Sie könnten niemals alleine die Zeit angeben, und zahlreiche Amateure, die das nicht wussten, haben bereits schlechte Geschäfte auf Flohmärkten gemacht! Sie benötigen eine Hauptuhr, die im allgemeinen jede Sekunde einen Impuls gibt (hochpräzise Uhren), oder alle 30 s (typischerweise in Frankreich und Großbritannien) oder jede Minute (Deutschland und Schweiz).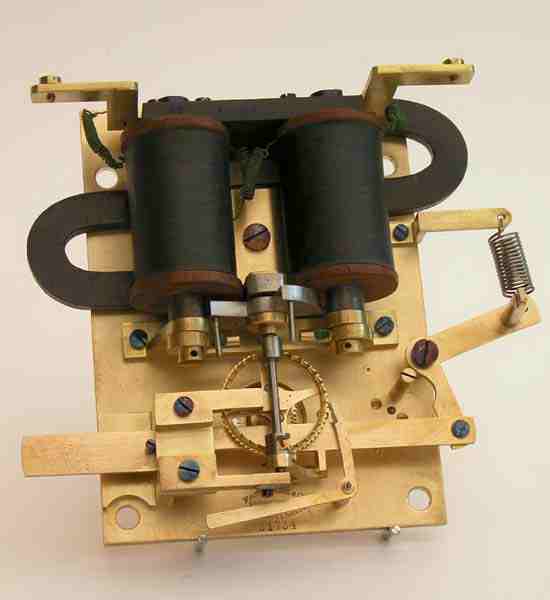 Favarger type Hipp, ca 1910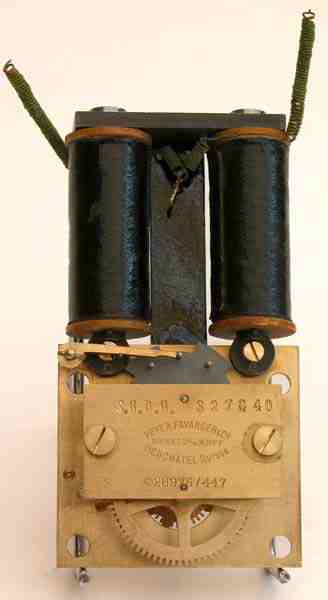 Peyer & Favarger, ca 1900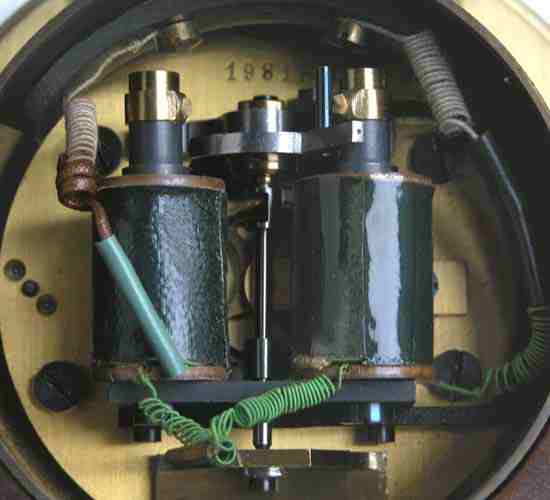 Favarger bench-clock for seconds-impulses, system Hipp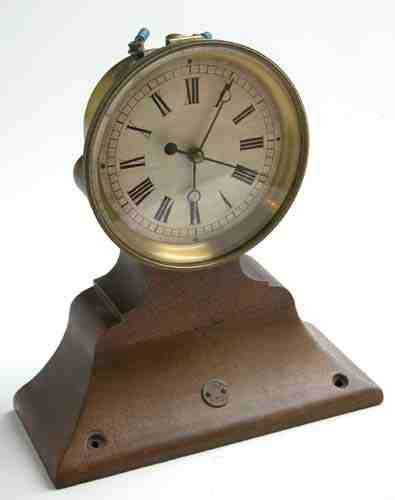 Favarger bench-clock for seconds-impulses, case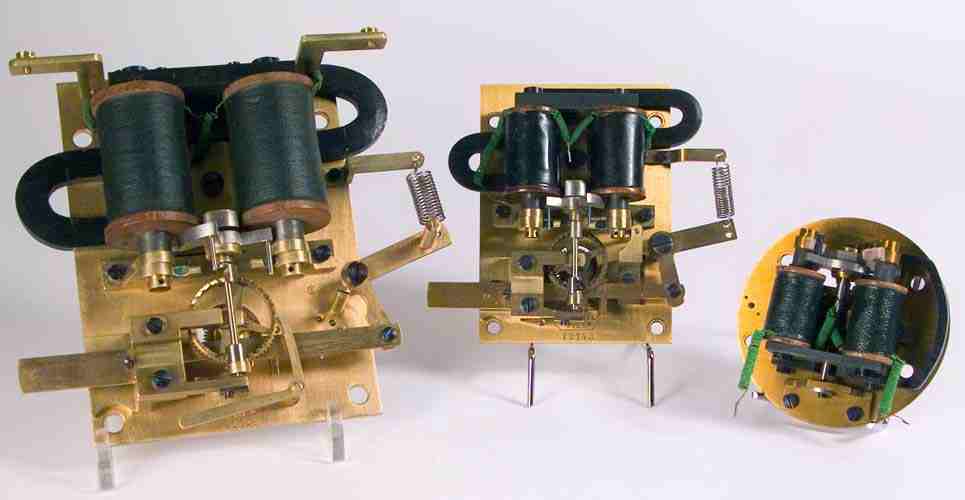 Hipp oscillating system in 3 sizes (left and middle: minute impulse; right: seconds impulse)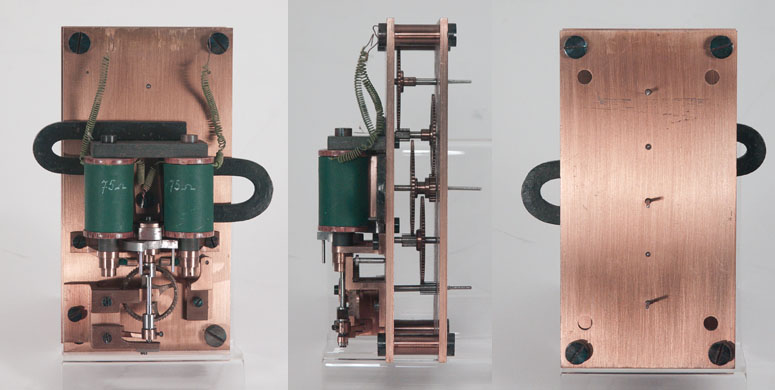 System Hipp (second impulse) for chronograph dial (3 separate hands)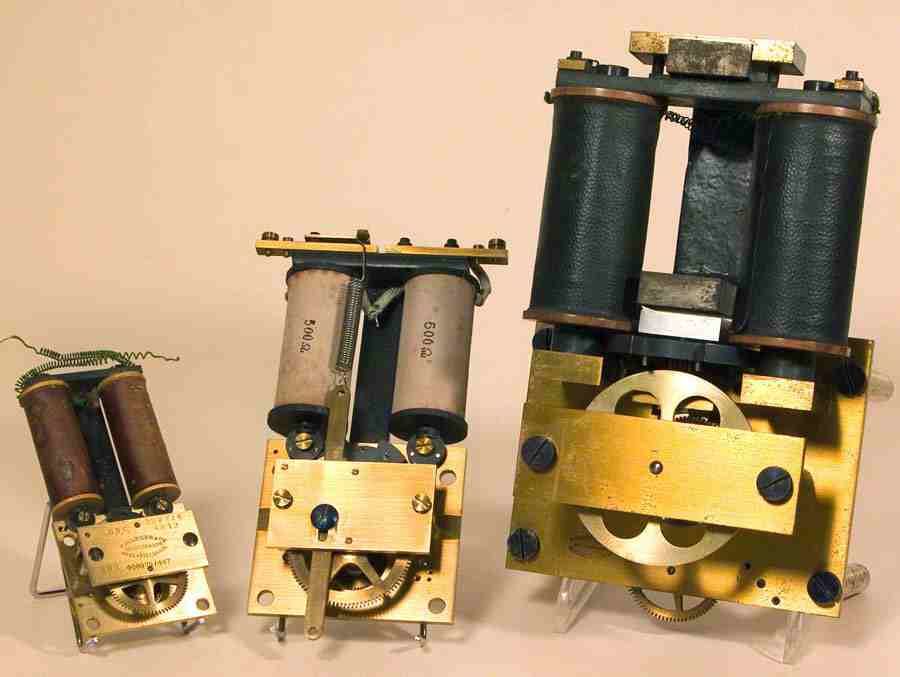 Favarger rotating system in 3 sizes (all minute impulse)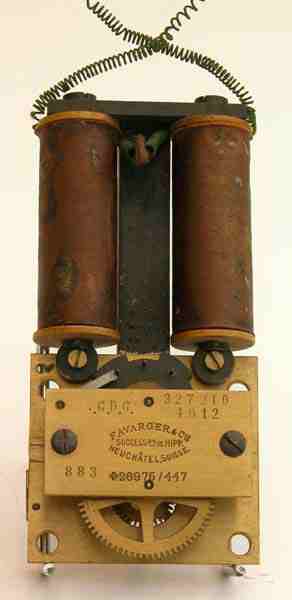 Favarger & Cie, ca 1910-20 (H=12cm)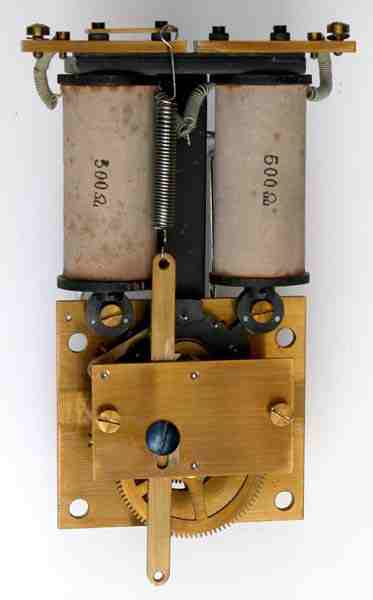 Favarger (not signed) F2 (H=19cm) with lever for manual setting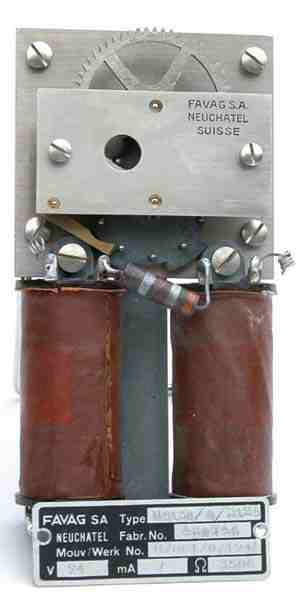 Favag 1948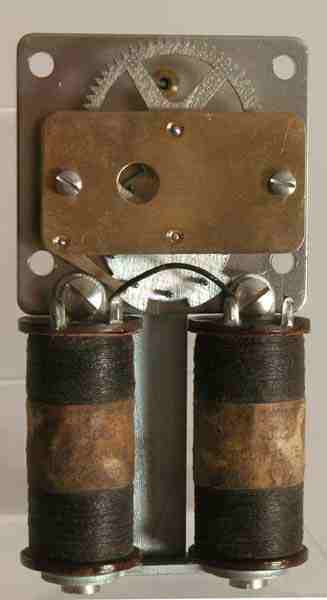 Favag 1960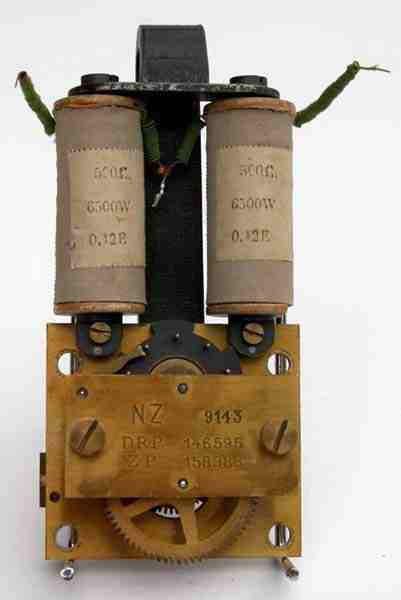 Favag NZ (Normal-Zeit)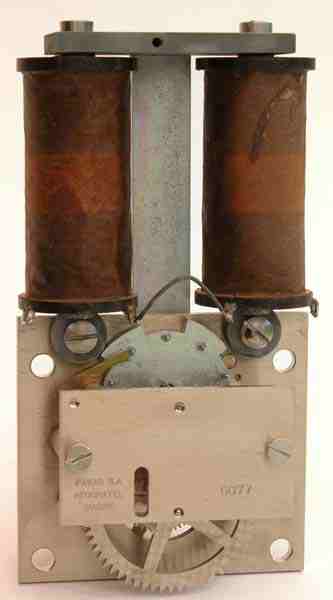 Favag type F2 (H=17cm)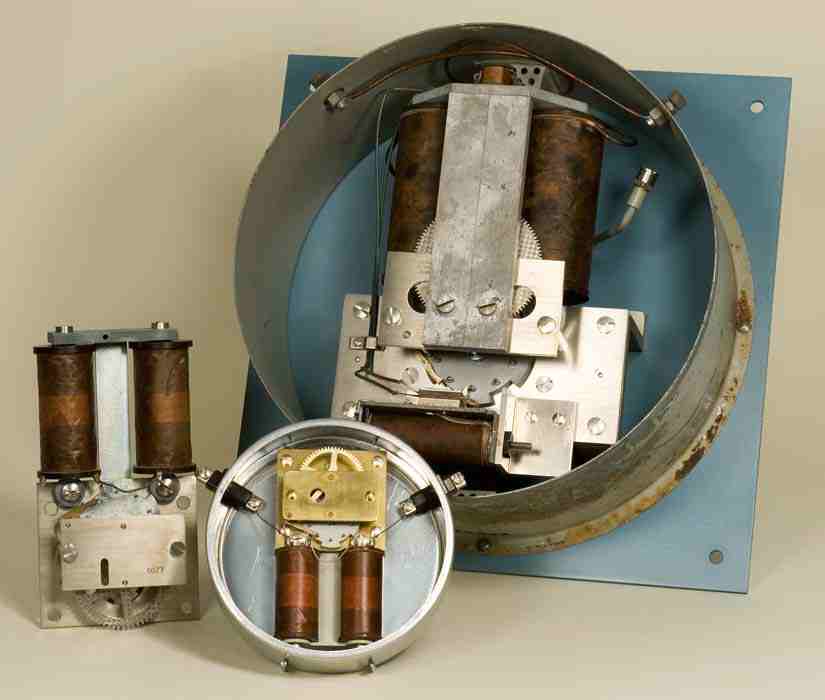 Favag F1 (S) F2 (M) F3 (L)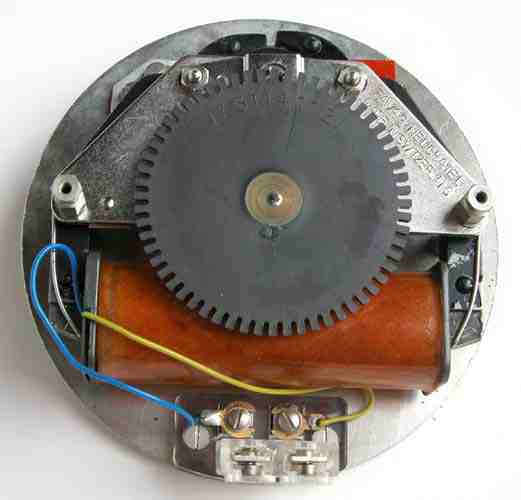 Favag, model F 10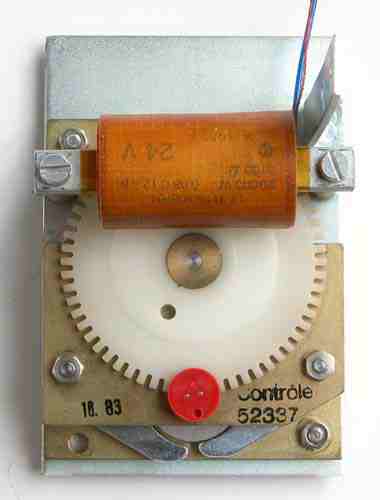 Favag for seconds-impulses for quarz-clocks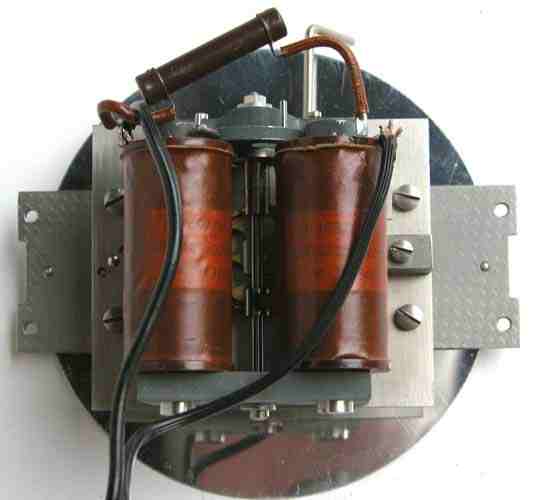 Favag bench-clock for seconds-impulses (Hipp system), 1946
Favag bench-clock for seconds-impulses, 1946, case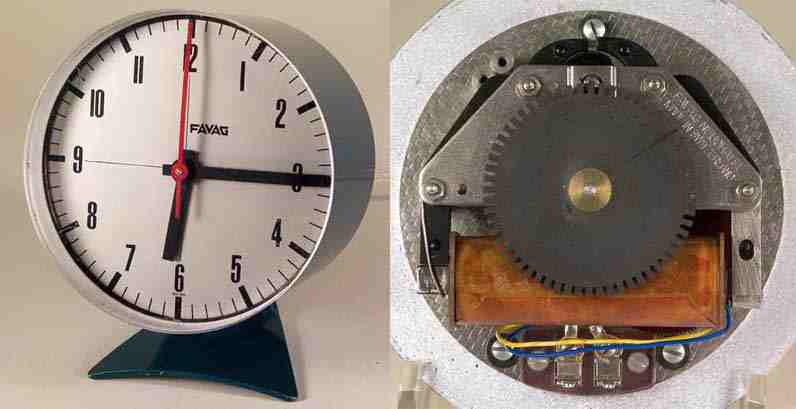 Favag F00 with seconds impulse for the bench, about 1965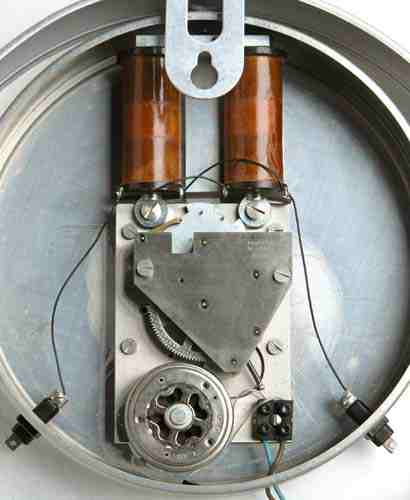 Favag with synchronous motor for the seconds (Swiss railway)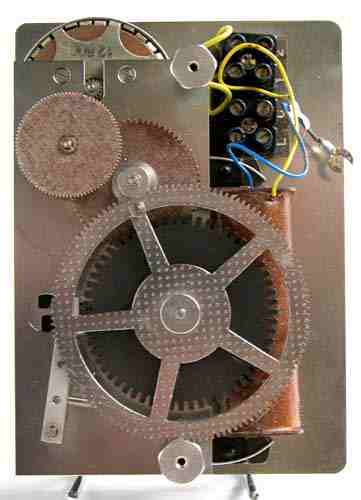 Favag with synchronous motor for the seconds, modern version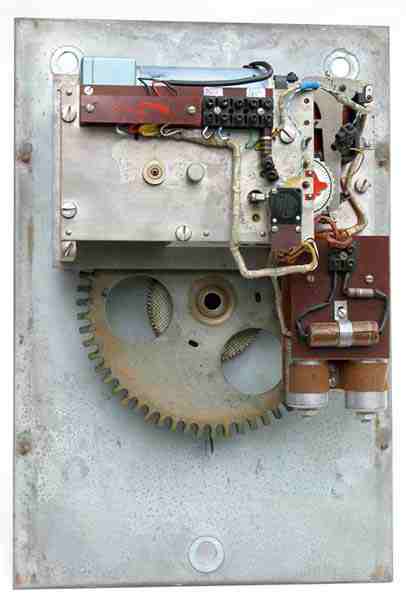 Favag tower clock with 220V motor for very large hands (F3M)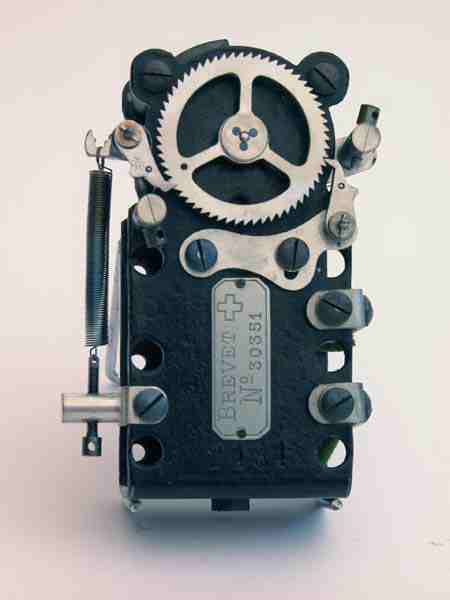 David Perret, Neuchâtel, ca 1900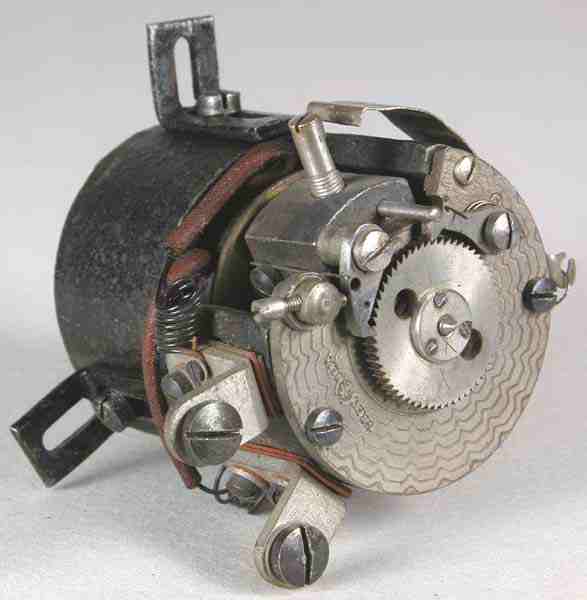 David Perret old model (not signed)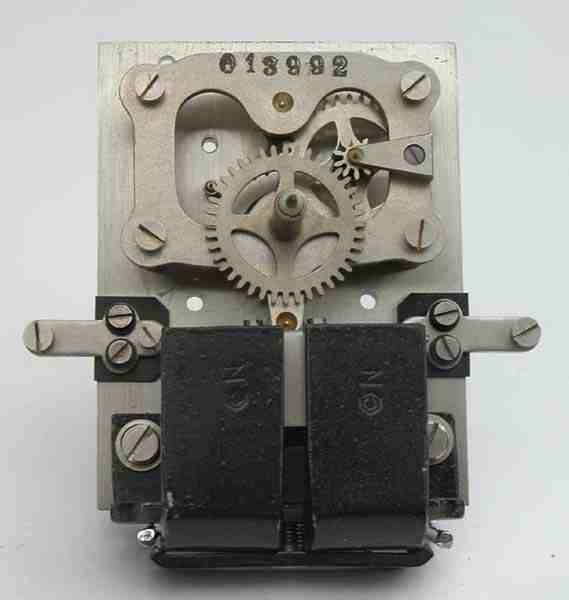 Inducta-Magneta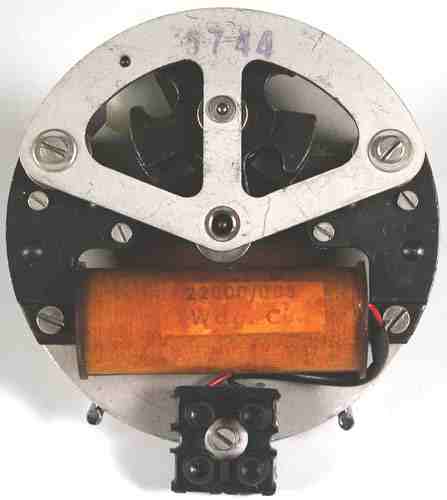 Inducta-Saia with rotating armature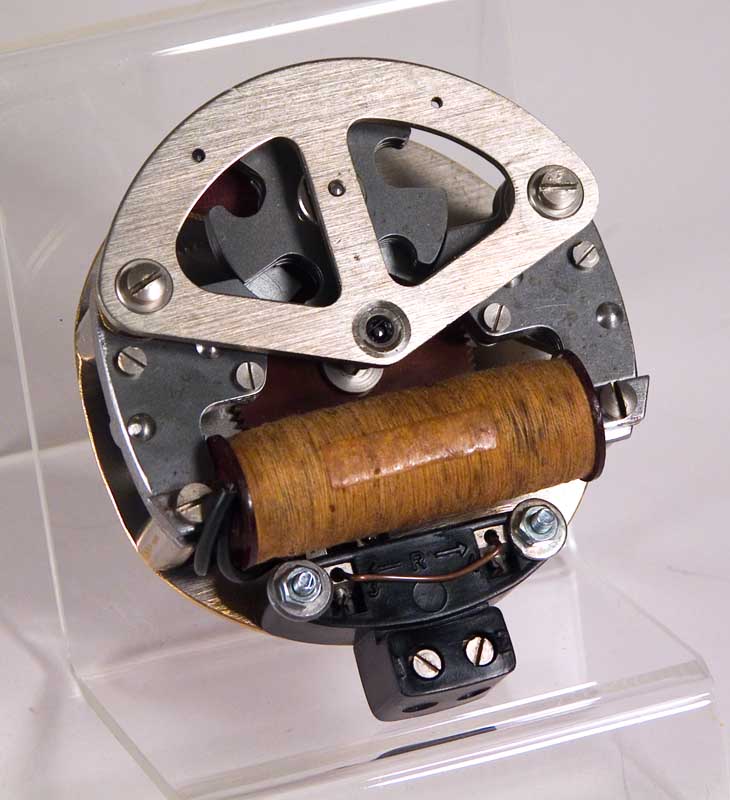 Inducta-Saia for seconds impulse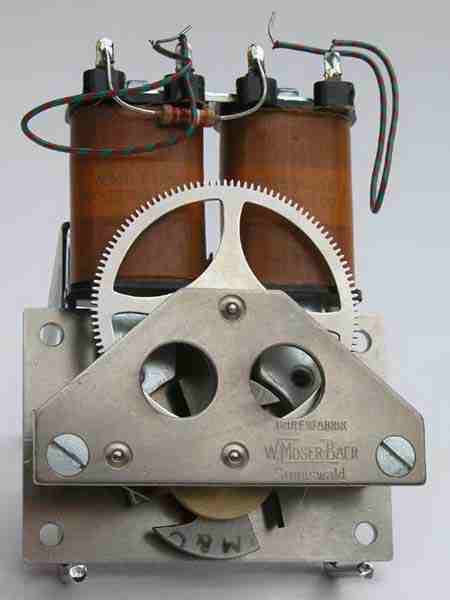 Moser-Baer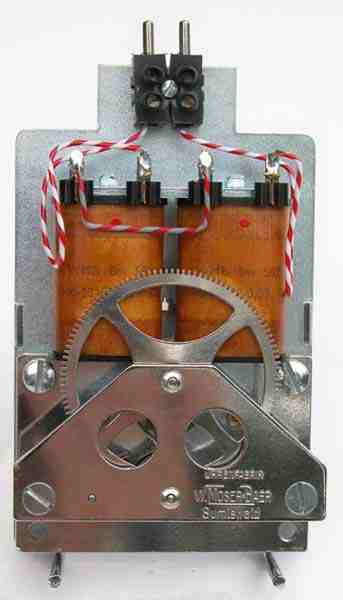 Moser-Baer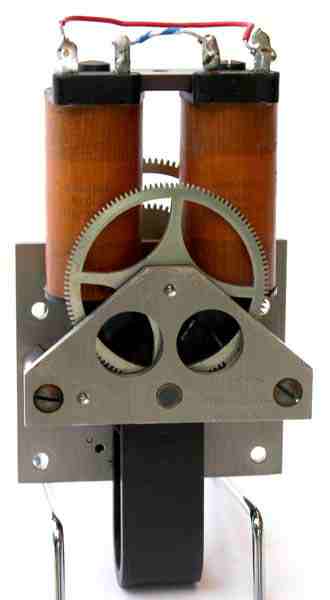 Moser-Baer
Moser-Baer for seconds-impulses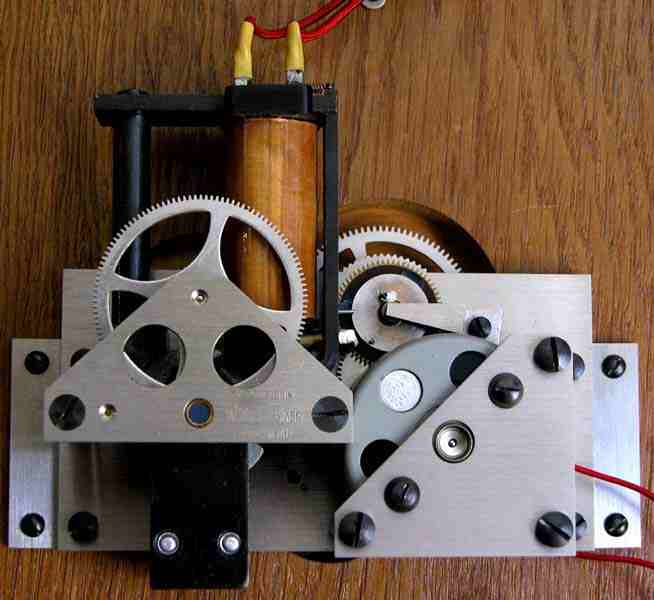 Moser-Baer with synchronous seconds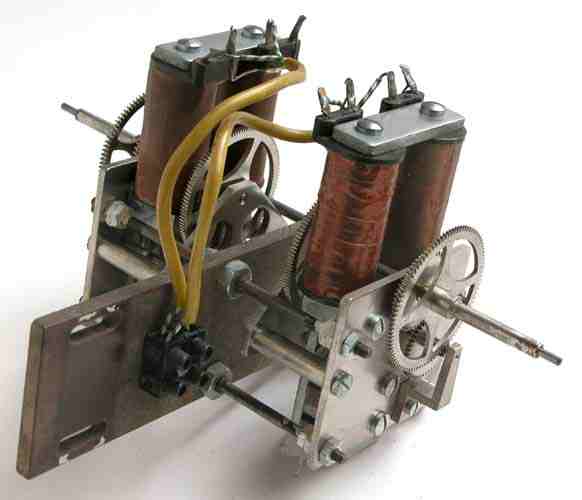 Moser-Baer double-clock for double-sided case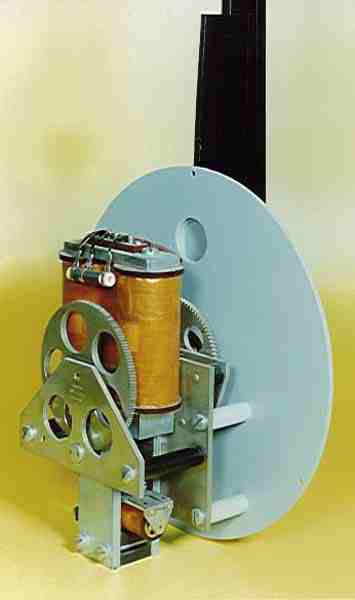 Moser-Baer small tower secondary clock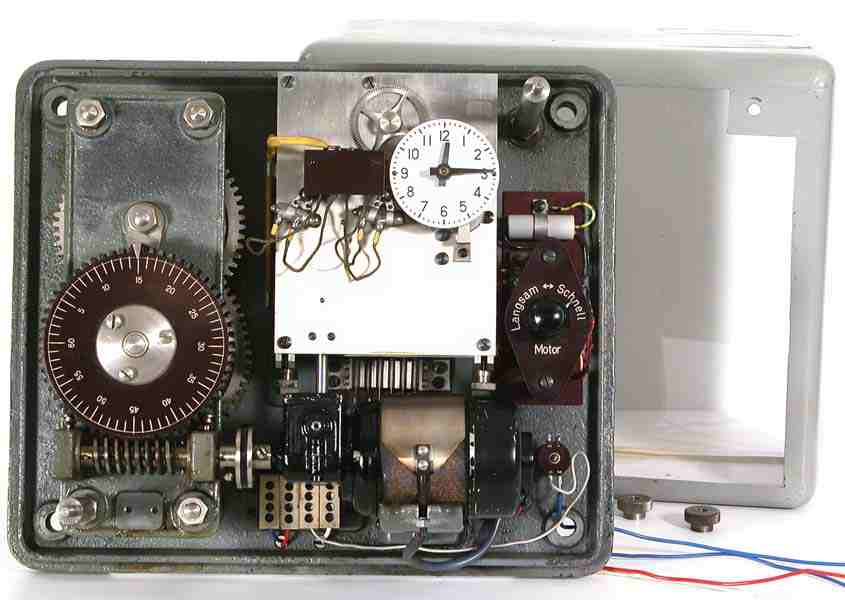 Moser-Baer large tower secondary clock with motor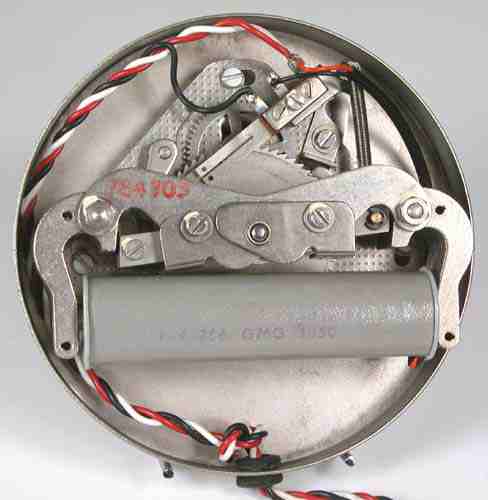 IBM
To the 2nd Part - Vers la 2è partie - Zu dem 2. Teil
Last Revision: 27.10.2010